UFC 282 odds cover thirteen bouts for Saturday, December 10th, 2022. This fight has been filled with turmoil, scratching six fights over the past month and offering up quick replacements to make a full night of fights. Most UFC betting sites are showing up to date odds, with Bovada already producing 15 betting markets on even the most recently agreed upon matchups.
UFC 282 Predictions and Top Parlay Bets
If you're building a parlay ticket, check out Du Plessis vs Till; Fight Goes to Decision, No at -182 and Salvador vs Silva Under 2.5 Rounds prop bet at -500. Value bets for UFC 282 include the Pimblett and Shahbazyan money lines. Our upset of the night belongs to the former champion, Jan Blachowicz, who's won as the underdog in the top ten four times in the UFC.
Jan Blachowicz +235 vs Magomed Ankalaev -300
Former UFC Champion Blachowicz is the underdog yet again against Magomed. He was the underdog in his last win against Rakic, and we called this mismatch, as Jan clearly showed the better chin and the superior power. Both men have fallen short in submission work, with Ankalaev debuting in a submission loss to Paul Craig. It's clear that Magomed wants a fight as close to a kickboxing match as possible, with Jan's shooting for takedowns in only two of his last nine fights.
Top Picks for Jan vs Ankalaev
Betting Pick
Odds
Confidence
Jan Money Line
+235
Moderate
Over 3.5 Rounds
+100
High
We see Jan taking the win, and reclaiming the title, but Ankalaev is game for a decision kickboxing match. Both men have gone the distance with strikers on their level, and against powerhouses like Adesanya and Cannonier, Jan is unafraid to find the double leg. Expect a forgotten ground game from Jan to come to life, and for his power to yet again surprise audiences in a late finish or decision win.
#CW122 Replay: Paddy Pimblett returns with a highlight submission to end the night🔥#MMATwitter pic.twitter.com/ps3XKqFIPy
— MMAdissect (@mmadissect) March 20, 2021
Jared Gordon +210 vs Paddy Pimblett -265
The Pimblett hype train has this fight shifted far in his favor, but after three UFC finishes in 15 minutes of fight time it's tough to deny Paddy his favor. Gordon is 7-4 in the UFC and 19-5 overall. All four of his UFC losses have been by finish, while Gordon himself has turned into a decision fighter with a high takedown and strike output.
Top Picks for Pimblett vs Gordon
Betting Pick
Odds
Confidence
Paddy Money Line
-265
High
Over 2.5 Rounds
-150
Low
Pimblett by Finish
-120
Low
Paddy the Baddy has the momentum, but Dawson has been a streak breaker. Both Solecki and Silva were on four fight UFC winning streaks when they lost their decision to Gordon. For that, we're not confident in the Paddy finish, and we're sticking with his money line as a value bet. Fans will be going big on a Pimblett finish, but Gordon is surprisingly durable. Steer clear of any longshot bets, even if the stats support them.
Darren Till +148 vs Dricus Du Plessis -185
Till had a major hype train after beating Stephen Thompson in 2018. Since then, he's gone 1-4, and was finished three times. Yes, Till has power, but it hasn't been enough to make up for his lack of technique against the majority of middleweight contenders. Du Plessis is undefeated in the UFC and 17-2 overall. He's shown a high rate of fire, and a 66% knockout ratio.
Top Picks for Till vs Du Plessis
Betting Pick
Odds
Confidence
Du Plessis Money Line
-185
High
Fight Goes to Decision, No
-182
Moderate
Duplessis by Finish
+120
Moderate
Du Plessis doesn't show much submission skill, but neither did Woodley or Brunson. Till seems to have some fundamental flaws on the ground that are yet to be remedied. That said, fans of TIll should look to the No Decision prop bet, and hope for a knockout. In terms of rate of fire and defense, Du Plessis has him beat in the long game. Expect an exciting firefight either way, and keep this volatile match off your parlay ticket.
Bryce Mitchell +115 vs Ilia Topuria -140
At 15-1, Mitchell is undefeated in six UFC appearances. Topuria is 12-0 with four UFC wins and three finishes. This fight could easily be considered a title contention fight given the state of the featherweight belt. Topuria's win over Hall shocked us, and it's clear Mitchell has his hands full despite being arguably the best takedown artist in the 145 division today.
Mitchell vs Topuria Fight Breakdown
In our eyes this is one of the toughest fights on the card to bet on. Either Mitchell beats the hype and holds Topuria down for a submission, or the physicality of Topuria proves to be too much for another high end grappler. Even the props specifically favor either fighter. Skip betting on this one, and enjoy the contest.
Alex Morono +160 vs Santiago Ponzinibbio -200
In his current four fight winning streak, Morono has multiple upsets including his win over Semelsberger. At 170, he's competitive, but this move to catchweight (178) seems like a bad move. Ponzinibbio is on a skid, going 1-3 after upsetting Neil Magny in 2018. The 36 year old Ponzinibbio has knockout power, but his series of narrow losses have him dropping in weight.
Top Picks for Morono vs Ponzinibbio
Betting Pick
Odds
Confidence
Morono Money Line
+160
Low
Over 1.5 Rounds
-300
High
Morono could get the upset here, with Ponzinibbio cutting weight last minute to make the catch weight, he'll be slower than expected and possibly gas out sooner. The UFC 282 odds reflect Santiago's size, but not his recent losses and the psychological effect that can have on a fighter. There could be a late finish, considering the catch weight. Stay away from the fight goes the distance prop at -143.
Jay Perrin +190 vs Raul Rosas Jr. -250
The 18 year old Rosas was signed at 17 and won a close decision over Madno in his first fight. He's being tossed a fighter on his way out. Perrin is 0-3 for the UFC, but is a quality grappler with 9 takedowns in three fights. Rosas will be tested early to see if he can handle managing a fighter with skills good enough to get in, but not stay in the UFC. Rosas jr money line at -250 is the bet to make, but we hardly consider this a value bet. UFC 282 odds have the kid favored a bit too high for our analysis. This fight should be close.
Chris Daukaus +140 vs Jairzinho Rozenstruik -170
Once a clear title contender, Rozenstruik has gone 2-4 in his last six fights. His recent first round TKO loss to Volkov was just five months ago. Daukaus has seen back to back KO losses to Blaydes and Lewis, following his first four UFC appearances, all first round TKOs.
Top Picks for Daukaus vs Rozenstruik
Betting Pick
Odds
Confidence
Daukaus Money Line
+140
Moderate
Will the Fight Go Distance? No
-500
High
As far as prop bets are concerned, this one feels like a surefire bet. Rozenstruik has seen two decisions in his UFC career, one against Gane and the other Blaydes- both decision fighters focused on winning rounds. This clash is a head to head knockout blitz, and you should take this prop and parlay it. If you're looking to bet big on a single fight, this 1:5 return could be your best option on the card.
‼️Edmen Shahbazyan‼️@edmenshahbazyan is taking big bite against Brunson!
.
SUBSCRIBE TO OUR YOUTUBE 🙏
LINK IN BIO 👆👆👆👆👆👆👆 pic.twitter.com/RmGiWwNIB8
— MMA highlights (@MMA_highlights_) July 30, 2020
Dalcha Lungiambula +230 vs Edmen Shahbazyan -305
Golden Boy Shahbazyan has lost three fights straight including two knockout losses. He hasn't fought since November of last year, clearly looking to recover and pick a fight he can win. Dalcha is now 2-4 in the UFC overall, and his three losses via finish make him tough to bet on at the UFC level. At 5'8'', Lungiambula is going to be dwarfed by Edmen both physically and technically. We're betting the Edmen money line at -305 for a parlay pick that adds some serious punch to your payout. Shy money should still take the 1:3 return on a value bet.
Chris Curtis +135 vs Joaquin Buckley -165
Buckley's place as a knockout artist is solidified in the UFC, despite multiple TKO losses. Curtis is the underdog after a 4-1 UFC run with a 60% TKO ratio. This is another volatile bout, but the only bet to make is the "Will the Fight Go the Distance, No" prop bet at -210. Yes both men have seen decisions, but only against fighters focused on grappling. Hermansson needed a lot of clinch time to outpoint Curtis, and Buckley won't fight that fight.
Alexander Hernandez +140 vs Billy Quarantillo -170
Hernandesz has gone 4-4 over his last eight, alternating wins and losses. It's his time to win, but Quarantillo has an unsurprising favorite status. With an 80% finishing ratio among wins, Billy is one of the more dangerous fighters Hernandez has faced. The Under 2.5 rounds prop at +110 is a good value betting pick. Both fighters are looking for the finish early and often, and it's unclear who has the edge in striking. Quarantillo is the better money line, if only for superior submission work.
Erik Silva -120 vs T.J. Brown +100
Brown has got the win over two fighters who've been cut from the UFC. His inconsistent performance at the highest levels should have his UFC 282 odds a bit lower. This means Silva and his 90 second DWCS knockout are highly underrated. Brown has been finished multiple times in his career, several outside the UFC. Expect Brown to struggle to keep up with our value betting pick, the Silva money line. If you're interested in a longshot prop, the Silva TKO pick at +400 is a fantastic return.
Daniel da Silva +200 vs Vinicius Salvador -265
Silva is now 0-3 inside the UFC, losing by TKO twice and kneebar to Franscisco Figueiredo. Salvador is entering the UFC off a TKO DWCS win. He's on a four fight knockout streak, and has 11 finishes in his pro career. Our only concern on the Salvador money line is his history of losing via knockout, twice across 18 fights. If you're tentative, consider the Under 2.5 Rounds prop bet at -500, Silva has a puncher's chance at taking this one home.
Cameron Saaiman -400 vs Steven Koslow +290
Saaiman is another DWCS import, winning by TKO in four of his six pro showings. He's undefeated in amateur and pro fights, and his opponent is an equally promising young fighter. This submission specialist from 10th Planet Jacksonville has six submission wins as a pro all in the first round. South Africa, Saaiman's home, is known for its lack of BJJ skill. I see an incredible upset, with Saaiman tapping out inside two rounds, or spending a great deal of time eating elbows from rubber-guard. Bet the Underdog!
UFC 282 Odds at the Top MMA Sports Books Online
Ready for more odds and props? Check out the top local casinos for odds on all 22 betting markets. You'll see long shot wins on each fight and receive bonuses for building new accounts. UFC 282 odds will shift closer to fight time, so expect strong favorites to improve. This means, get those parlay tickets together early for your highest payout.
#1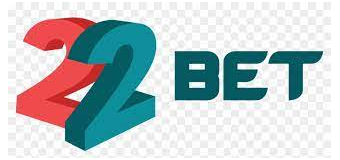 22bet
Lots of sports available
Multiple payment methods
High payout percentages
100%
Up to
$250
Read Review
Play Now
5.0/5 stars.
Deposit Options
22Bet has been around only a few years and has already generated a large user base in Canada and other countries. This site's sleek, sportsbook-focused design has helped it achieve that feat. Casino fans will also be pleased to find that 22Bet offers all major casino games including slots, table games, and more
#2

Bet365
Bet $1
Get
$250 in credit
Read Review
Play Now
4.8/5 stars.
Deposit Options
#3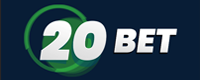 20bet
100%
Up to
$100
Read Review
Play Now
4.4/5 stars.
Deposit Options
#4

Betway
Tons of casino games
Live dealer games
Easy-to-find live sports games to bet on
100%
Up to
$1000
Read Review
Play Now
4.4/5 stars.
Deposit Options
Betway continues to establish a presence around the world. This site has managed to stand out primarily from its sports wagering options, featuring odds on even small niche sports. It also offers an excellent casino platform, featuring a variety of live dealer games that make it feel as if you're inside a real-life casino.
#5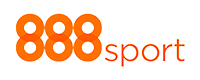 888Sports
Trusted betting site
High wagering limits
Plenty of promotions and bonuses available
300%
up to
$30
Read Review
Play Now
4.2/5 stars.
Deposit Options
Bettors with an 888sport account can access competitive odds on dozens of popular sporting events, including the Winter Olympics. 888sport also has over a dozen payment options to choose from, including PayPal. It also offers players a ton of sports betting bonuses and high wagering limits.
See all Sportsbooks