Two UFC titles are on the line this weekend and all of our top UFC betting sites are fully prepared with two dozen betting markets for each fight. Our UFC 280 odds are from Bovada, and we've listed our top betting picks so it's convenient to build your winning ticket
UFC 280 Odds 
We offer betting picks under each fight, but first let's get a look at our top bets of the evening. 
Manon Fiorot Money Line -220 
Petr Yan Money Line -275
Rosa Money Line -310
PLACE YOUR BETS NOW!
Charles Oliveira +140 vs Islam Makhachev -170
After missing weight by .3 pounds, Oliveira was stripped of his lightweight title. One man will exit as the champion, with both men on 11 and 10 fight winning streak respectively. Oliveira vs. Makhachev odds have 27 betting markets on Bovada, including nearly thirty special bets. 
Oliveira vs Makhachev Betting Odds 
Bet 
Odds
Oliveira Money Line
+140
Makhachev Takedown Every Round and Win by Decision 
+2000
Oliveira by Submission in 2,3 or 4
+500
Over 1.5 Rounds 
-170
Charles by TKO or Sub
+155
Makhachev by Submission or Decision
+110
Some of the special bets accurately represent the fighters style, but Makhachev is on a finishing streak that could throw some bettors off. For us, some of Makhachev's best wins include Ramos and Tsarukyan; both decision wins. 
Makhachev Top Picks
The money line is fantastic, but we see an Oliviera win. The Over 1.5 is a surprising -170. Both men are finishers with a history of longer bouts against top fighters.
Makhachev went to decision in two bouts prior to his finishing streak, and finished Dober and Moises late in the fight.
Against his last four fighters, Oliviera has seen three fights go past the 1.5 rounds mark, and I don't see Makhachev engaging in the same way that Gaethje did. 
Oliveira Top Picks
We're excited for the +140 money line. He's finished top contenders Gaethje and Poirier back to back, meanwhile Makhachev struggled against top ten fighters. Makhacehv has only fought one fighter in the top ten and two in the top fifteen; meanwhile Charles has beaten #2, 3, 5. We won't consider Charles by TKO or Sub at +155, because it's just +15 beyond the money line. Take the easy cash and bet on an Oliveira win. 
PLACE YOUR BETS NOW! 
Aljamain Sterling -175 vs Tj Dillashaw +145
Dillahsaw returns for the seventh title bout of his career. Sterling defended his title for the first time back in April, winning via split decision. It's clear that Dillahsaw has an experience advantage and has competed at the champion level far more often, but Sterling's performance over Cory Sandhagen was far more impressive. Dillashaw saw a fifth round split decision win over Cory in July of last year. 
Sterling vs Dillashaw Betting Odds 
Bet 
Odds
Dillashaw Money LIne 
+145
Sterling Money LIne 
-175
Dillashaw by Points 
+300
Sterling by Submission 
+390
Over 2.5 Rounds 
-360
Under 4.5 Rounds 
+155
In Dillashaw's career with the UFC, he's never been submitted. Dillashaw is a strong grappler, and his training footage prioritized grappling prior to the Sterling fight. Sterling has several advantages in this fight, including age (33 to 36) and momentum. The champion's winning streak has lasted since 2017, while Dillashaw lost in 2016, 2019 and came back for one win last year. 
Sterling Money Line
The UFC 280 odds support Sterling's win in nearly every category. Dillashaw doesn't seem to handle the cut to bantamweight well, and as he approaches forty, he's seen his final days as champ. 
PLACE YOUR BETS NOW!
Petr Yan -275 vs Sean O'Malley +215
UFC 280 betting odds have the meteoric rise of O'Malley coming to a sudden halt. Yan has an advantage in betting odds wins by points, submission, and TKO. Yes, O'Malley has knockout power, but Yan has never even been rocked in or dropped in his MMA career. 
Petr Yan has impressive striking, but there's serious holes in the rest of his game. I'm literally licking my fingers looking at the deficiencies in his defense. Any guy that would stick to a wrestling gameplan would give Yan trouble.
FULL BREAKDOWN 📽️: https://t.co/a5iU5uUEWx pic.twitter.com/s3pj4zGw7m
— Henry Cejudo (@HenryCejudo) October 14, 2022
Luckily, Shawn can't wrestle.
O'Malley Fighter Caliber
O'Malley fans should be concerned with him facing the #3 Bantamweight. To date, O'Malley has faced no one in the top fifteen, but is somehow #11. He's beaten Paiva, a 4-4 UFC athlete, but has no other major wins. His loss to Vera in 2020 was an upset, and it shouldn't have been. O'Malley's knockout power remains untested against any relevant athletes. 
Yan by Anything
We're tentative to place a bet one way or the other, but the money line is fantastic for parlay bets. Out of the full card of Oliveira vs Makhachev odds, this fight is easily the most one sided- the fans just don't know it yet. 
PLACE YOUR BETS NOW! 
Beneil Dariush +160 vs Mateusz Gamrot -200
Dariush has had over a year off, but looks to continue his seven fight winning streak against Gamrot, now 4-1 in the UFC with three TKO's. Gamrot's win over Tsarukyan was a slight upset, giving up a knockdown but winning on control time. Dariush has an 81% takedown defense stat, one that's held up against top grapplers. 
I'm not a Beniel Dariush fan & I can't lie, this was one of my favourite KOs of all time. pic.twitter.com/zykZvqh98u
— 🐐丂ㄒ_卩丨'卄卂丨尺 🀄⚔ (@GoatStPiHair) November 22, 2021
Dariush's Knockout Power, Betting the Under
Beneil has two first round knockouts in his recent UFC wins, both in 2020. Gamrot has been knocked down twice in the UFC, and it's clear that a lifetime of kickboxing and MMA has left him with a less than perfect chin. This combination makes us look to the under. Will the fight go the distance, no is a prop bet at +122. One of these men should get the finish, since their collectively high takedown defense should lead to a stand up war. 
PLACE YOUR BETS NOW!
Katlyn Chookagian +171 vs Manon Fiorot -220
Fiorot is undefeated in the UFC, besting her first four opponent's with ease. The only UFC 280 odds to consider is whether to pick Fiorot by TKO or her money line. Chookagian has been knocked out twice in the UFC, both since 2020.
Her high frequency of competition leads us to think we could easily see a finish, but Fiorot has been on a two fight decision streak and has been working on prioritizing control time and wrestling when available.
Bet the Fiorot money line as she continues her climb for a title shot. 
PLACE YOUR BETS NOW!
Belal Muhammad +115 vs Sean Brady -140
This is the toughest test of Sean Brady's undefeated career. Now 5-0 in the UFC, his most recent win over Chiesa is easily his most impressive. Muhammad's win over Luque should have put him in title contention, but this fight with Brady has been coming since 2020 when Dhiego Lima fought Belal as a last minute replacement for an injured Sean Brady. 
Brady's Submission Game
Muhammad has only lost three times in his career, and each time against strikers. His grappling game is on point, winning 2.29 takedowns per fight on average, but 12 takedowns in his last two bouts. Brady is a high quality wrestler with submission skill that rivals some of the best in the world. Sean beat high level pro grappler Craig Jones in an exhibition earlier this year. We expect Muhammad to look much like he did agianst Damien Maia, attempting to drag the fight out for a slow decision win. 
Prop Bets for Brady vs Muhammad
This is a close fight to call. We're betting on the Sean Brady money line at -140, but if that feels risky, consider the Over 2.5 rounds prop bet at -285. Both men have a majority decision wins in the UFC, it's just that if Muhammad decides to shoot, Brady's oversprawl game could cause a sudden finish. 
PLACE YOUR BETS NOW! 
Gadzhi Omargadzhiev +144 vs Abubakar Nurmagomedov -190
Nurmagomedov is coming off a win over Jared Gooden, making him 1-1 in the UFC. The UFC 280 odds are forgiving Akubakar of his first round triangle loss to David Zawada in 2019, as he faces Gadzhi, a submission specialist who struggles with stand up exchanges. 
This fight will not be a banger with Omargadzhiev being tentative to exchange, and focusing on winning by submission when the opportunity presents itself. Expect a back and forth takedown battle. We're betting the Nurmagomedov money line at $52 in winnings per $100 wager. 
PLACE YOUR BETS NOW!
Caio Borralho -210 vs Makhmud Muradov +170
Winning just three months ago, Borralho is back to face the UFC's 3-1 Muradov. While Caio can hit, this is a classic striker vs grappler battle, with Muradov outpacing Borralho's striking nearly 2:1. Still, our top bets are Muradov by submission (unreleased odds) or his money line. Muradov struggles with quality grapplers, and it's clear that once he's on his back he has plenty of work to do. Borralho's 80% takedown offense hasn't seen a challenge in his four UFC and DWCS appearances, and Muradov is behind the curve.
PLACE YOUR BETS NOW! 
Nikita Krylov -175 vs Volkan Oezdemir +142
Oezdemir beat Paul Craig as the favorite in his last bout, with his last loss as favorite against Jiri Prochazka in 2020. UFC 280 betting odds show how far Volkan has fallen, showing up the underdog against Krylov, who's now 3-5 in his last eight. Krylov has faced fantastic fighters, but his wins have been against fighters in the midst of a struggle including Ed Herman's last loss, OSP and Walker during a listing streak, and Alexander Gustafsson in an unfortunate return to the ring after two years off and a three fight losing streak.
Oezdemir is on sale. Bet the money line for a near 1.5 times return.
Lucas Almeida +140 vs Zubaira Tukhugov -170 
Almeida lost his first ever pro fight to the phenom Daniel Zellhuber, who we've been bullish in betting on. He defeated Trizano via knockout four months ago. He's the underdog in every way for the UFC 280 odds against Tukhugov. With a 3-0 start to his UFC career, Tukhugov is now 2-2-1 in his last five. Tukhogov has never been finished, but the underdogs money line is priced right. We're inclined to recommend Almeida by TKO at +600 for those of you who want a long shot prop bet. 
PLACE YOUR BETS NOW! 
A.J. Dobson +173 vs Armen Petrosyan -225
Petrosyan is a knockout striker with no high level grappling to speak of. He hasn't gone for a shot in three fights, and he's been taken down 9 times. Dobson is fairly new to the UFC, going 1-1. Dobson can grapple, and if he proves he can manage the Armen Petrosyan kickboxing, he will win on the ground. Something tells me both men will go for broke in a striker vs grappler match up, and the Under 2.5 rounds at -250 UFC 280 odds feels the same. Bet the under, these men are looking to finish. 
Malcolm Gordon +600 vs Muhammad Mokaev -1100
The UFC 280 betting odds say this fight is the most one-sided of the night, despite Gordon coming off back to back wins and a 82 second knockout. Mokaev is 8-0, putting up 12 takedowns against Charles Johnson in July. You have two choices: tack Mokaev on a parlay ticket or pick a Gordon longshot money line for 6 times a small bet. He's got knockout power and a black belt in BJJ, there is a small chance he could steal the finish especially off a Mokaev takedown.
PLACE YOUR BETS NOW! 
Karol Rosa -310 vs Lina Lansberg +230
Rosa dropped in favor after losing to Sara McMann, but she still got all the tools to smash Lansberg. Lina is now 4-5 in the UFC, and she's been knocked out twice.
If you're feeling shy about Rosa's continued rise to the top ten, bet the Over 2.5 at -300, since Rosa has seen all decisions in her UFC career.
 
PLACE YOUR BETS NOW! 
UFC 280 Betting Odds at Online Sports Books
If you didn't find the bets you're looking for and want to see the props for yourself, scroll to find MMA sportsbooks and online casinos operating in your area. We've organized the sites with the top matching bonuses below, especially if you're creating a new account. The UFC 280:  Oliviera vs Makhachev odds from our picks can be found on Bovada, including special bets for the top four bouts on the main card. 
#1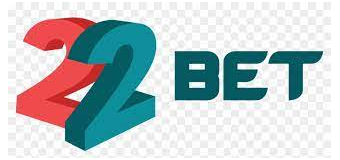 22bet
Lots of sports available
Multiple payment methods
High payout percentages
100%
Up to
$250
Read Review
Play Now
5.0/5 stars.
Deposit Options
22Bet has been around only a few years and has already generated a large user base in Canada and other countries. This site's sleek, sportsbook-focused design has helped it achieve that feat. Casino fans will also be pleased to find that 22Bet offers all major casino games including slots, table games, and more
#2

Bet365
Bet $1
Get
$250 in credit
Read Review
Play Now
4.8/5 stars.
Deposit Options
#3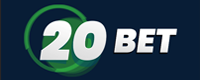 20bet
100%
Up to
$100
Read Review
Play Now
4.4/5 stars.
Deposit Options
#4

Betway
Tons of casino games
Live dealer games
Easy-to-find live sports games to bet on
100%
Up to
$1000
Read Review
Play Now
4.4/5 stars.
Deposit Options
Betway continues to establish a presence around the world. This site has managed to stand out primarily from its sports wagering options, featuring odds on even small niche sports. It also offers an excellent casino platform, featuring a variety of live dealer games that make it feel as if you're inside a real-life casino.
#5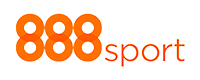 888Sports
Trusted betting site
High wagering limits
Plenty of promotions and bonuses available
300%
up to
$30
Read Review
Play Now
4.2/5 stars.
Deposit Options
Bettors with an 888sport account can access competitive odds on dozens of popular sporting events, including the Winter Olympics. 888sport also has over a dozen payment options to choose from, including PayPal. It also offers players a ton of sports betting bonuses and high wagering limits.
See all Sportsbooks