The best all women's MMA organization is back, with money line bets for all seven bouts, including the Invicta Atomweight Championship, Delboni vs Decoursey. Invicta FC 49 odds are from betonline.ag, but the top MMA betting sites will have their own betting lines for each fighter. Some MMA fans are new to Invicta FC, but don't let that stop you from taking advantage of some strong favorites and dark horse underdogs! 
Invicta FC 49 Odds
We're focusing on our top bets for each category, including value bet, parlay pick and upset pick. You'll see an MMA breakdown and prediction for each fight below the money lines and fighter names. Place your bets by September 28th, 2022 at 8:00 PM ET. 
Main Event Pick for Invicta 49 Odds: Delboni Money Line -455
This fight has Delboni as a major favorite because of her grappling background, but Decoursey is still very in this fight. We think Delboni will win, but not enough to recommend a large wager on the champ. There's nothing wrong with spreading your bank roll across several low risk bets on the Invicta FC 49 odds, so don't dump your whole ticket on this one favorite pick. 
Parlay Pick for Invicta 49 Odds: Souza Money Line -305
A modest 30% return on the Invicta FC 49 odds for Ketlen Souza. She's a born finisher going up against a Soutama; who's in the midst of a massive losing streak. A Souza finish is as close as this card comes to a sure thing, and if we had a Souza via Finish prop bet, we'd take it. Tack this on to this week's top picks and build a winning parlay ticket. 
Underdog Pick for Invicta 49 Odds: Liz Tracy Money Line +195
Over the past few years, Tracy has been on a tear in professional grappling. She's lost only one pro BJJ match, and hasn't lost a fight since 2020. 
Liz's wins over Danielle Taylor and Jodie Esquibel proved she's still growing and learning in her 30's.
Bet Tracy for nearly three times your money return. 
Value Pick for Invicta 49 Odds: Botelho Money LIne -135 
Oddsmakers are giving her opponent far too much credit. Botelho is a UFC vet fighting a knockout artist whose combined wins have a record of 6-1. I don't think Botelho will walk right through her, but we're confident she won't get knocked out. This is a fantastic bet for parlay tickets or single bets on an undervalued fighter. 
PLACE YOUR BETS NOW!
Jessica Delboni -455 vs Jillian Decoursey +355
This is Delboni's first Invicta fight as a massive favorite. She was the underdog in her first fight with Zappitella, a split decision loss and her second loss inside three fights. Delboni has been focused on pro grappling bouts and Invicta exhibitions. This is her first title defense, and a fight that's clearly meant to build Delboni up as a champion. 
WOW. Jillian DeCoursey (@lionheartjill) with a LIGHTS OUT first round KO!!! #InvictaFC47
pic.twitter.com/NwaUJMlSkG
— Jake Foley🇺🇸🥋 (@JFoMMATalk) May 12, 2022
Decoursey Odds History
Jillian won an upset over Lindsey VanZandt in May as a +200. She lost her last two fights, including a decision loss to the UFC's Elise Reed. Decoursey has struggled in her MMA career, but has only fought and lost to top tier MMA opponents, including her third fight being with future champ Alesha Zappitella. 
Delboni vs Decoursey Invicta FC 49 Betting Stats 
Fighter 
Jessica Delboni 
Jillian Decoursey 
Record 
12-3 (14-3 Pro Exhibition) 
5-3 (0-1 in Pro Exhibition)
Finishes 
2
2
Camp 
Parana Vale Tudo 
Long Island MMA 
The concern for fans of Delboni is her chin. Decoursey knocked out VanZandt in one minute, while Delboni went the distance with her in a competitive grappling bout. Delboni will look to take Jillian down, but Decoursey cuts plenty of weight and has no problem swinging for the fences. We expect Delboni to win, but this isn't a fight we're including on any big parlay bets. Decoursey can get the KO here, enough that we would consider putting a small bet on the underdog. 
PLACE YOUR BETS NOW! 
Liz Tracy +195 vs Valesca Machado -245
Tracy has been the underdog for the majority of her Inivicta FC career, going 1-2 as a +100 to +250. Machado is new to the spotlight, and lost her DWCS fight to Piera Rodriguez as a +450. This is her first Invicta FC showing and her second fight since the loss. 
Tracy vs Machado Invicta FC 49 Betting Stats 
Fighter 
Liz Tracy 
Valesca Machado 
Record 
7-4
9-3, 1 NC 
Finishes 
2
6
Camp 
Team Oyama 
MSP 
Tracy has spent the majority of her career in Invicta. She's lost to quality competition like Andrea Lee (UFC) and the undefeated Victoria Leonardo. She's focused on grappling, taking second in the 115 pound Combat Jiu-Jitsu Worlds, and her submission work is clearly improving. Machado has lost only 1 fight in the last four years. Her opponent quality is fairly low, with mostly local Brazilian athletes on her record. Fight tape shows us that Machado cuts a bit too much weight, and as a result Tracy will have the advantage as the fight goes on. We see an upset with Tracy using superior experience at high levels and conditioning to win the UD. 
Helen Peralta +105 vs Poliana Botelho -135 
Both fighters have struggled in recent bouts, but Botelho is fresh off her UFC contract. She went 3-4 for the UFC, and her striking focused style met its match against submission fighters like Karine Silva and Cynthia Calvillo. 
Peralta Fight History
This is her first bout since losing her Ultimate Fighter Season 30 bout. She's done well in Invicta and in BKFC, but has only beaten one fighter with more than one fight. Botelho has hung with the best in the world and it looks like an easy win. Bet the Botelho money line for $74.07 in winnings per $100 wager. 
PLACE YOUR BETS NOW! 
Nadia Vera +215 vs Shauna Bannon -275 
Our underdog is 3-0-1, and has racked up a 5-2 amatuer record since 2018. Vera is a well rounded ground fighter who went to a draw with the talented Nayara Maia. Bannon is considered a big favorite, after back to back knockouts and a 9-3 amatuer run. 
Bannon Money Line -275
We are betting the favorite, but this isn't a value bet or parlay pick. Bannon is a good fighter, and we could easily see Vera taking this to decision. Bannon's losses in the amateur's involved submissions and ground work, so beating Vera is Bannon's path to silencing those critiques
Ketlen Souza -305 vs Maiju Suotama +245 
Soutama is on a four fight losing streak including back to back losses to Shanna Young. Out of Finland, Soutama doesn't have much local competition, and six of her eight wins have one pro fight or less.
Souza lost to future UFC fighter Ariane Carnelossi and ONE FC and LFA fighter Dayane Cardoso.
Aside from that, Ketlen has marched through nearly everyone she's faced with knockout wins, scoring nine finishes in eleven fights.. 
Hannah Guy -165 vs Kaytlin Neil +135 
Guy is an aggressive young fighter who's lost back to back exhibition events, including TUF season 30. She's fantastic on the ground, but insists on producing more stand up wins. Neil had a rocky start to her career, but recently won the first round of TUF, losing in the second exhibition. 
Neil Money Line +135
Guy is a bit one dimensional and has struggled to put together the finer points of MMA stand up fighting. If her insistence on kickboxing continues, she'll lose a decision to the technical Muay Thai of Kaytlin Neil. 
Brittney Cloudy -155 vs Montserrat Rendon +125 
This is one of the more interesting bets on the card. Cloudy is 4-4 but has faced tough fighters like the LFA's Hailey Cowan and future UFC fighter Erin Blanchfield.
She was also a 7-2 amatuer active since 2016.
Montserrat is undefeated at 4-0 in her local Mexican circuit, but her combined opponents, both amatuer and pro, have a 6-3 record. These debuting fighters make it tough to get a bead on what Rendon is even capable of. 
Rendon Money Line +125
While the undefeated status doesn't mean much until she beats some fighters, fight tape shows Rendon is a high quality grappler, an aggressive takedown artist and exactly the kind of fighter Cloudy struggles with. We're going against the Invicta FC 49 odds and betting Rendon for a 2.25 times return
PLACE YOUR BETS NOW! 
Invicta FC 49 Predictions and Sports Books 
If you're looking to watch Invicta FC check out AXS TV online. Below, we have sports books and casinos that are in your area hosting Invicta 49 odds. You can click through and bet our top Invicta FC 49 predictions on any sports book. 
#1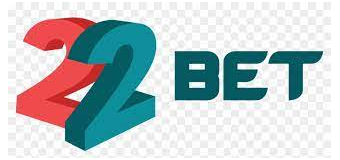 22bet
Lots of sports available
Multiple payment methods
High payout percentages
100%
Up to
$250
Read Review
Play Now
5.0/5 stars.
Deposit Options
22Bet has been around only a few years and has already generated a large user base in Canada and other countries. This site's sleek, sportsbook-focused design has helped it achieve that feat. Casino fans will also be pleased to find that 22Bet offers all major casino games including slots, table games, and more
#2

Bet365
Bet $1
Get
$250 in credit
Read Review
Play Now
4.8/5 stars.
Deposit Options
#3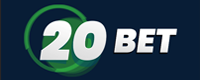 20bet
100%
Up to
$100
Read Review
Play Now
4.4/5 stars.
Deposit Options
#4

Betway
Tons of casino games
Live dealer games
Easy-to-find live sports games to bet on
100%
Up to
$1000
Read Review
Play Now
4.4/5 stars.
Deposit Options
Betway continues to establish a presence around the world. This site has managed to stand out primarily from its sports wagering options, featuring odds on even small niche sports. It also offers an excellent casino platform, featuring a variety of live dealer games that make it feel as if you're inside a real-life casino.
#5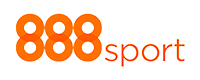 888Sports
Trusted betting site
High wagering limits
Plenty of promotions and bonuses available
300%
up to
$30
Read Review
Play Now
4.2/5 stars.
Deposit Options
Bettors with an 888sport account can access competitive odds on dozens of popular sporting events, including the Winter Olympics. 888sport also has over a dozen payment options to choose from, including PayPal. It also offers players a ton of sports betting bonuses and high wagering limits.
See all Sportsbooks