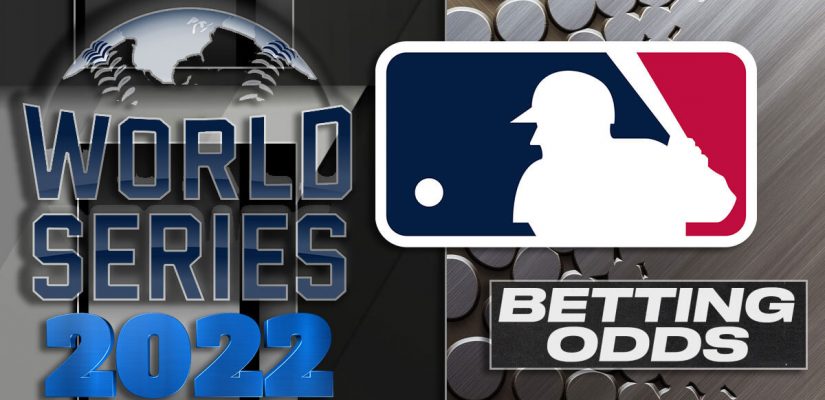 We've finally reached the Major League Baseball All-Star break. So, with a few days off from the regular season, what better time than now to take a look at the updated 2022 World Series odds? Of course, there is still a very long way to go before the World Series even gets underway. Most teams still have around 70 games left to play before the postseason starts.
The new playoff format means more teams will qualify for the playoffs this year, which should make the pennant chases in both leagues even more fascinating down the stretch. There is an awful lot of parity in baseball. Teams like the New York Yankees, Houston Astros, and Los Angeles Dodgers look like the betting favorites right now, but anything can happen in the postseason. The Dodgers, for example, looked like one of the most talented teams ever assembled last fall, but they still fell at the hands of the eventual champions, the Atlanta Braves, in an NLCS upset.
MLB betting sites are always updating their World Series odds, of course. Injuries and the upcoming trade deadline will play a major role in determining which teams will enter October as the favorites. There is plenty still left to be determined, but it's never too early to get those bets placed. Here's a look at the updated 2022 World Series betting odds, as of July 19th.
2022 World Series Odds
Team
Odds
Los Angeles Dodgers
(+380)
New York Yankees
(+400)
Houston Astros
(+500)
New York Mets
(+700)
Atlanta Braves
(+800)
Toronto Blue Jays
(+1500)
Milwaukee Brewers
(+1700)
San Diego Padres
(+2200)
Tampa Bay Rays
(+2800)
Chicago White Sox
(+3000)
Philadelphia Phillies
(+3500)
Boston Red Sox
(+3500)
St. Louis Cardinals
(+4000)
Minnesota Twins
(+5000)
Seattle Mariners
(+5000)
San Francisco Giants
(+5000)
Los Angeles Dodgers (+380)
It's not a huge surprise to see the Dodgers as the favorites in the 2022 World Series odds. Over the past few years, the Dodgers have spent more time as favorites than any other team by a pretty sizable margin. In spite of all of their success, however, Los Angeles has still won just one championship since 1988.
Last year snapped LA's string of eight straight NL West titles.
The Dodgers lost the division by a measly one game at the hands of the Giants, but Los Angeles had the last laugh. Dave Roberts' crew went on to beat the Giants in the NLDS before their aforementioned loss to the Braves in the next round.
'Kersh has pitched great this year, pitched great pretty much every year, and so he definitely earned this.'
Clayton Kershaw and destiny have walked hand. But as with all his accomplishments, being named All-Star starter was another one earned.
🔗https://t.co/0MuL1thZEX pic.twitter.com/Hd1iuOFpRP
— Dodger Insider (@DodgerInsider) July 18, 2022
It's safe to assume the division is in the bag for the Dodgers this year, however. LA holds a massive 10-game lead over the Padres coming out of the break, while the Giants have fallen 12.5 games off the pace.
It would take a catastrophe of the highest order for anyone other than the Dodgers to win the West at this point. They're an NL-best 60-30 and riding a four-game winning streak, as of this writing. The trade deadline should be a fascinating one, as the Dodgers are one of the few teams expected to be in the mix for newly-available Nationals outfielder Juan Soto. The Dodgers' bullpen could also use an upgrade or two, so don't be surprised if Andrew Friedman is a busy man between now and the August 2nd trade deadline.
The Dodgers' +380 World Series odds are still very attackable, and you can argue they're even a little undervalued by oddsmakers.
New York Yankees (+400)
The Yankees have enjoyed a remarkable first half. New York owns baseball's best record at 64-28, and the Tampa Bay Rays are a very distant 13 games behind the Yanks for second place in the division. The AL East is no cakewalk, however. Every single team in the division (even Baltimore!) is over the .500 mark, yet the Yankees have still been that much better than everybody else.
The Yankees have underperformed relative to their talent level over the past few years, but they finally seem to have put it all together. Aaron Judge, who leads the majors with 33 home runs, is very much in the mix for AL MVP in the final year of his contract. That couldn't come at a better time for him, of course, as he'll be a free agent this winter after turning down the Yanks' extension offer last offseason.
ICYMI https://t.co/YJdtlKXJhk… Aaron Judge had a first half to reflect and rejoice — but that is about yesterday to the Yankee slugger and he has much he wants for himself and his team in the near future.
— Joel Sherman (@Joelsherman1) July 19, 2022
New York owns a cartoonish plus-199 run differential entering the break, which puts them 30 ahead of the second-place Dodgers (plus-169) in that regard. No other team is at plus-100 for the season. The Yankees' team ERA of 3.08 is the third-best in the sport behind the Dodgers and the Astros, while their 497 runs scored is very easily the top mark in the league.
There are no discernible weaknesses for this team, which makes them the favorites to represent the American League in the Fall Classic. That's something the Yankees haven't done since 2009, the last time they won a title. At +400 World Series odds, you can do far worse than taking a flier on the mighty Bronx Bombers to end their drought later this year.
Houston Astros (+500)
For whatever reason, the Astros seem to enter every season as an undervalued World Series bet. Houston was listed at +950 to win it all in our last update in May, which put them fifth among all teams. They're now third at +500, and you can easily make the case they're still going a little overlooked.
Houston seems to lose an All-Star caliber player each year.
First, it was George Springer. Then, it was Gerrit Cole. This past offseason, Carlos Correa skipped town for greener pastures. The team's front office was gutted after the cheating scandal broke in 2019. None of it has mattered one bit. Houston has made three World Series appearances since 2017, and there is little reason to believe they can't get their yet again in 2022.
Justin Verlander will head into the All-Star break with a 1.89 ERA in 109 1/3 innings after throwing six scoreless innings, striking out 10 batters, today against Oakland.
— Brian McTaggart (@brianmctaggart) July 16, 2022
Houston holds a nine-game lead in the AL West over the surging Mariners, who enter the break riding a massive 14-game winning streak. The Astros' 59-32 record is the third-best in the league, as is their plus-98 run differential. The team has battled a few injuries of late, but they just keep managing to put wins in the bank.
This is another team that could stand to add a bullpen arm or two before the deadline. Otherwise, they're in perfectly fine shape. Between the resurgent Justin Verlander, Framber Valdez, Cristian Javier, and Luis Garcia, the Astros have an embarrassment of riches in the starting rotation, which should serve them well come playoff time. The offense has been an absolute juggernaut for years, and they're showing absolutely zero signs of slowing down in that regard.
If anyone can topple the Yankees in their quest for an elusive American League crown, it's certainly the Astros. Houston has won each of the last three head-to-head postseason clashes between the newly-minted rivals dating back to 2015.
New York Mets (+700)
Can the Mets avoid Metsing enough to make a legitimate World Series run? It's pretty easy to forget the Mets were in the Fall Classic just seven years ago when they fell at the hands of the Kansas City Royals. New York has gone through an awful lot since then, but this team does finally appear to be the real deal.
New York's 58-35 record is the second-best mark in the National League behind only the Dodgers.
However, unlike Los Angeles, New York has a legitimate division race on its hands. The Mets are only 2.5 games ahead of the surging Braves entering the break, which is a pretty familiar scenario considering what happened last year. The Mets held a big divisional lead through most of the first half, only to see Atlanta rise from the ashes and ultimately win the NL East going away.
Jacob deGrom, Fastball and Slider, Overlay pic.twitter.com/dkimzZuMWY
— Rob Friedman (@PitchingNinja) July 14, 2022
This Mets team is more formidable, however, with Max Scherzer healthy and headlining the rotation. Jacob deGrom is expected to make his season debut after the break, as well. The fact that the Mets are where they are with baseball's best pitcher set to rejoin the rotation should have the team feeling confident about its chances to finally get back over the hump.
The Mets' World Series odds have improved a bit since the last update, up to +700 from +750.
The team has shown plenty of resilience already under first-year manager Buck Showalter. Holding off a proven winner like the Braves will be no easy task, but this team is built to win in October. Any rotation headlined by Scherzer and deGrom is going to be an incredibly difficult one to beat in a short playoff series, assuming they're both able to stay healthy.
Atlanta Braves (+800)
It's been quite a while since we've seen a team win the World Series in consecutive years. In fact, nobody has done so since the Yankees won three straight championships between 1998 and 2000. The Giants did win three titles in a five-year span a decade ago, as well, but none of those titles came in back-to-back seasons.
The Braves, of course, are looking to upend the narrative.
Atlanta endured a bit of a World Series hangover with an uneven start to the season, but they've picked things up considerably ever since. Ronald Acuna Jr. debuted in late April after recovering from his ACL tear, while Matt Olson has looked like the perfect replacement for the departed Freddie Freeman at first base.
A couple Braves updates:
-Kenley Jansen is expected to be activated tomorrow
-Mike Soroka and Kirby Yates both threw bullpen sessions on Monday in Florida
— Justin Toscano (@JustinCToscano) July 12, 2022
Since the beginning of May, the Braves' 46-26 record is the fourth-best in baseball. Only the Yankees, Astros, and Dodgers have won games at a more impressive clip in the same span. Atlanta has reinforcements on the way, too, as both Ozzie Albies and Mike Soroka are slated to return from injuries before the end of the campaign.
Do they have enough starting pitching to win it all again?
Max Fried, Charlie Morton, and Soroka are excellent pitchers, while Spencer Strider may be the frontrunner for National League Rookie of the Year. Atlanta could still use an upgrade in the rotation if one becomes available, but I'd stop short of saying it's an absolute must, either.
This team just showed last fall what it's capable of. Atlanta dethroned the Dodgers and Astros en route to their first title in more than 30 years. At +800 World Series odds, Atlanta is very much in the thick of the championship race again in 2022.
MLB Odds to Win World Series
Team
Odds
Los Angeles Dodgers
(+475)
Toronto Blue Jays
(+700)
New York Yankees
(+700)
New York Mets
(+750)
Houston Astros
(+950)
Atlanta Braves
(+1300)
Milwaukee Brewers
(+1400)
San Diego Padres
(+1500)
Chicago White Sox
(+1800)
Tampa Bay Rays
(+2000)
San Francisco Giants
(+2000)
Los Angeles Angels
(+3000)
Philadelphia Phillies
(+3000)
Minnesota Twins
(+3500)
St. Louis Cardinals
(+3500)
Boston Red Sox
(+3500)
Seattle Mariners
(+4000)
Miami Marlins
(+8000)
Cleveland Guardians
(+13000)
Chicago Cubs
(+17000)
Detroit Tigers
(+20000)
Colorado Rockies
(+20000)
Kansas City Royals
(+25000)
Texas Rangers
(+30000)
Oakland Athletics
(+50000)
Arizona Diamondbacks
(+80000)
Washington Nationals
(+80000)
Pittsburgh Pirates
(+80000)
Cincinnati Reds
(+100000)
Baltimore Orioles
(+100000)
One Month of Baseball
New York Yankees (+1400 -> +750)
Through one month, the New York Yankees' 2022 World Series odds have been nearly halved. It probably has something to do with the fact that the Yanks have looked absolutely dominant thus far. The Bronx Bombers are currently 18-6 on the young season, which puts them 3.5 games in front of Toronto and four ahead of Tampa Bay for the AL East lead.
Winning this stacked division won't be easy, but the Yanks have made it look that way to this point.
New York's plus-50 run differential is very easily the best mark in the American League. No other AL side is better than plus-29 in that department. The Yankees have put a league-best 118 runs on the board, and they lead the majors in WAR (5.4), home runs (34), and slugging percentage (.428). In a league in which most teams are struggling to score, the Yankees are scoring.
A no-doubter for @TheJudge44. 😱 pic.twitter.com/kvWMTqh7RI
— MLB (@MLB) May 4, 2022
That's not all, of course. New York's pitching staff is second to the Dodgers in ERA (2.62), even with $300 million man Gerrit Cole having gotten off to a subpar start. The Yankees opened the season with the seventh-best World Series odds of any team.
They're now tied with Toronto for second in that department at +700.
Health will be a key for this team. Injuries have thwarted the Yankees over the past couple of seasons, but they've been able to avoid calamity on that front to this point. If they can keep their players on the field, the talent on this team is unquestioned.
2022 World Series Opening Odds
Parity is still king in Major League Baseball. No team has won the World Series in consecutive years since the New York Yankees won three straight between 1998 and 2000. In fact, the Boston Red Sox (four), San Francisco Giants (three), and St. Louis Cardinals (tw0) are the only teams to have won multiple titles since the Yankees' three-peat.
Last year, the Atlanta Braves won it all in rather unexpected fashion. The Braves were south of the .500 mark at the trade deadline and had just lost their best player, Ronald Acuña Jr., to a season-ending ACL tear. However, GM Alex Anthopoulos retooled Atlanta's outfield on the fly, and the team surged to a 36-20 finish over the final two months of the season. The Braves then upset the Brewers, Dodgers, and Astros en route to their first World Series title in nearly 30 years.
In spite of their remarkable run, oddsmakers aren't too keen on the Braves' chances of repeating the feat in 2022. Most MLB betting sites have Atlanta in the +1000 range to win it all again this season. While that does put the reigning champs among the favorites in MLB World Series odds, the Braves are not getting quite as much respect as you may expect for a reigning title winner.
How do all 30 teams stack up when it comes to their chances of winning the World Series in 2022?
MLB Odds to Win World Series
Los Angeles Dodgers:
+475
San Francisco Giants:
+2000
Los Angeles Angels:
+2200
Philadelphia Phillies:
+2200
St. Louis Cardinals:
+2200
Cleveland Guardians:
+6600
Kansas City Royals:
+10000
Oakland Athletics:
+10000
Washington Nationals:
+12500
Pittsburgh Pirates:
+30000
Baltimore Orioles:
+40000
The Favorites
Los Angeles Dodgers (+475)
At this point, we can just expect the Dodgers to open every season as the betting favorites to win it all. LA tops the MLB World Series odds at +475 for the second straight campaign. The Dodgers weren't too active this offseason, but you can argue they're already better than they were last year when all they did was win 106 regular-season games.
In comes Freddie Freeman, out goes Corey Seager. Dave Roberts will have to rebuild his bullpen after the departures of Kenley Jansen, Joe Kelly, and Corey Knebel, but Los Angeles is incredibly deep on the pitching front. Clayton Kershaw returned on a one-year deal, while the rotation will be headlined by Walker Buehler and Julio Urias. Whether Trevor Bauer returns at all remains to be seen, while Dustin May is due back at some point after undergoing Tommy John surgery.
Replacing a workhorse of Max Scherzer's caliber is no easy task, but if any team can do it without missing a beat, it's this one. Mookie Betts and Cody Bellinger are due for bounce-back campaigns, while Kershaw and Max Muncy will return after missing the postseason because of injuries. Los Angeles was upset by Atlanta in the NLCS, but there is no reason to believe they won't be back again this fall.
The Dodgers' World Series odds 2022 speak for themselves. At +475, there is still some meat on the bone with what is clearly the most talented roster of them all.
Toronto Blue Jays (+800)
If any single team won the offseason, it was probably the Toronto Blue Jays. The Jays missed out on postseason play a season ago despite reaching 90 wins for the first time since 2015. Toronto fortified the rotation with the additions of Kevin Gausman and Yusei Kikuchi, while Matt Chapman was acquired in a blockbuster trade with Oakland to man the hot corner.
By locking Matt Chapman in for the next two seasons, the Blue Jays get cost certainty. Meanwhile, Chapman gets security.
This deal doesn't impact his timeline to free agency. Still slated to hit the open market after the 2023 season. https://t.co/lqKX9W9WSU
— Ben Nicholson-Smith (@bnicholsonsmith) March 22, 2022
Robbie Ray's departure is essentially offset by the arrival of Gausman. The right-hander quietly finished 14-6 with a 2.81 ERA in San Francisco a season ago. There suddenly isn't a glaring weakness in the Blue Jays' rotation, which was certainly not the case a year ago at this time.
Fangraphs' odds give the Blue Jays an 89 percent chance to make the playoffs.
Which should be easier this year with the expanded postseason field. That includes about a 44 percent chance of winning the top-heavy AL East, with 12.2 percent chances of winning the World Series. Only the Dodgers (16.2 percent) have more favorable MLB World Series odds.
New York Mets (+900)
Much like the Blue Jays, this is rarefied air for the Mets. New York hasn't made a playoff appearance since their last World Series trip in 2015. New owner Steve Cohen has proven he's willing to spend whatever it takes to get New York back into the World Series picture. This offseason alone, the Mets added Max Scherzer, Starling Marte, Eduardo Escobar, Chris Bassitt, and Mark Canha to the mix.
Despite their favorable +900 MLB World Series odds, Fangraphs' projections say the Mets are still underdogs to Atlanta in their own division. New York has a solid 74 percent chance of qualifying for a National League playoff spot, but their 27.5 percent chances to win the division pale in comparison to the Braves' 49 percent mark.
Of course, these are just projections, which don't take into account variables such as injuries and other unexpected factors that may pop up over the course of the 162-game marathon of a season.
On paper, the Mets don't have any apparent weaknesses.
The rotation is strong at the top, and New York has enough young arms up coming up through the system to give Buck Showalter decent cover in case some of his regulars go down hurt.
Atlanta Braves (+1200)
Based on the aforementioned odds, the Braves are clearly going overlooked and undervalued by oddsmakers. Fangraphs has the Braves with a 49 percent chance to win the NL East title for the fifth season in a row. The defending World Series champions have a safe 86 percent chance to make the playoffs with a 10.5 percent chance of repeating as league winners.
The departure of Freddie Freeman was a shocking development:
But the Braves likely won't miss him too much after replacing him with the younger and comparable Matt Olson. Postseason heroes Joc Pederson and Jorge Soler also left for greener pastures, but the return of Acuña softens the blow. Atlanta also re-signed Eddie Rosario, who won NLCS MVP honors after single-handedly dominating the Dodgers in that series.
Slugger Marcell Ozuna, who missed most of last season after a domestic violence arrest, is also expected to return and man the team's new designated hitter spot on an everyday basis.
Mark it down as a double for Eddie Rosario. pic.twitter.com/nefISRm9IT
— Baseball GIFs (@gifs_baseball) March 25, 2022
I wouldn't say rotation depth is an area of strength for the Braves, but reinforcements should be on the way. Huascar Ynoa is back after missing the postseason, while Mike Soroka should return shortly after tearing his Achilles twice.
Please Note:
Charlie Morton, Max Fried, and Ian Anderson is still a strong top-three in the rotation. The Braves' +1200 MLB World Series odds give them a 7.7 percent chance to win it all.
Fangraphs' odds that say Atlanta has a more favorable 10 percent chance to win the title. As a result, this is a discrepancy worth using to your advantage.
Chicago White Sox (+1200)
It's a little surprising to see the White Sox' with a 65 percent chance to win the American League Central title for the second consecutive year. The AL Central looks like one of the weakest divisions in baseball. Chicago won it by a whopping 13 games last season, and a similar winning margin again this year wouldn't be a huge shock.
The Sox have a 77 percent chance to make the AL playoffs with 5.8 percent MLB World Series 2022 odds. As you can see, there's a slight discrepancy between the Fangraphs odds and the betting odds. The White Sox' +1200 MLB World Series odds imply a 7.7 percent chance of winning it all. While the Braves are undervalued, the ChiSox may be a little overrated by oddsmakers. Still, you can't argue with the talent.
Chicago has one of the most exciting young teams in the majors, with arguably the best bullpen in the sport. As we've seen in recent years, having a dominant bullpen is often a formula for success in October. On the flip side, the Astros' mighty offense made Tony La Russa's gang of hard-throwing relievers look rather mortal last fall.
Houston Astros (+1400)
Nobody wants to bet on the Astros. Houston has become the league's villain in light of the 2017 trashcan-banging scandal. However, Fangraphs' 2022 odds suggest MLB betting sites are lower on the Astros than they probably should be.
Houston's +1400 MLB odds to win the World Series give them about a 6.7 percent chance. Fangraphs' projections are much more bullish on Dusty Baker's squad. Despite losing Carlos Correa in free agency, Fangraphs still gives Houston a better than 70 percent chance to win the American League West. The 'Stros are also at 84 percent to make the playoffs, with a better than eight percent chance to win the World Series title. This team is still stacked, even without Correa. Justin Verlander is back after missing all of last year, and he'll spearhead an otherwise young, up-and-coming rotation.
The Astros believe the drop-off from Correa to Jeremy Peña may not be as massive as some might think, either. Kyle Tucker, Michael Brantley, Jose Altuve, Yordan Alvarez, and Alex Bregman still headline an incredibly dangerous lineup.
The Sleepers
Tampa Bay Rays (+1600)
I get it. The Tampa Bay Rays are not particularly sexy. Nobody goes to their games, and they play in an outdated, cavernous dome. Watching a Rays home game on TV almost feels like taking a trip back to 1993.
However, the ballpark is the only aspect of the Rays that isn't cutting edge. Kevin Cash's harebrained managerial style rubs some old-school types the wrong way, but the team gets results.
Tampa Bay finished with the best record in the American League last year, and they made a laughingstock of an otherwise incredibly tough AL East.
Shane McClanahan, 96mph ? pic.twitter.com/KhqFoPUWmP
— Rob Friedman (@PitchingNinja) March 23, 2022
The Blue Jays, Yankees, and Red Sox were all more active this winter than the Rays were, which has some wondering whether the other teams have lapped the Rays in the field. Based on last year's performance, however, I don't see much reason to doubt this team's chances of making another World Series run.
Could Tampa Bay be going a little overrated by oddsmakers?
Perhaps. Fangraphs only gives the Rays about a three percent chance to win it all, while Tampa Bay's +1600 MLB World Series odds imply about a five percent chance. Still, this team has done an awful lot of winning over the past couple of seasons. They need not go overlooked.
San Francisco Giants (+2000)
Speaking of respect, the Giants still aren't getting any. San Francisco won an MLB-high 107 games last year, yet most observers wondered all year long when the bottom was going to fall out. The Giants wound up losing to the rival Dodgers in the NLDS, but they proved they were no fluke.
Will losing Buster Posey and Kris Bryant hurt the offense?
Without a doubt. However, Gabe Kapler proved last year he's capable of making the most with the roster he has at his disposal. Pitching shouldn't be an issue for this team, either. Carlos Rodon, who may have won the AL Cy Young Award last season if healthy, was arguably the value signing of the winter. Between Rodon, Logan Webb, Alex Cobb, Alex Wood, and Anthony DeSclafani, there isn't a glaring weak spot in San Francisco's starting rotation.
Fangraphs has the Giants projected to take a massive step back, with a projection just south of 85 wins. That'll put them third in the NL West behind the Dodgers and Padres. San Francisco only has a 1.7 percent chance to win it all, which is far worse than their +2000 MLB World Series odds suggest (4.76 percent).
The Giants defied all of the naysaying projection systems last year, however.
Who's to say they can't do it again in 2022?
Philadelphia Phillies (+2200)
The Phillies will do a lot of mashing in 2022. All they did this winter was add Kyle Schwarber and Nick Castellanos to a lineup that already featured reigning National League MVP Bryce Harper.
Philadelphia finished a disappointing 82-80 last year, but that was still good for second place in the NL East. 82 wins likely won't cut it in the East this time around, with the Mets and Braves looking like legitimate World Series contenders.
Oddsmakers are overlooking the Phillies, however. In addition to a deep and scary lineup, the Phillies also boast an excellent 1-2 punch of Zack Wheeler and Aaron Nola atop the rotation.
Nick Castellanos is inevitable pic.twitter.com/m1eZdqjQp5
— Pardon My Take (@PardonMyTake) March 27, 2022
Can the Phillies defend? That, of course, remains to be seen. Signing Schwarber and Castellanos means at least one subpar defender will be manning a corner outfield spot at all times.
Harper is one of the best hitters in the sport, but defense isn't his cup of tea, either.
I'd be all over the Phillies' current +2200 MLB World Series odds. Don't be surprised if Philadelphia gives Atlanta and New York a serious run atop the division this summer.
Los Angeles Angels (+2200)
The Angels are one of those teams that makes their way onto the "World Series sleepers" lists every year. They have Shohei Ohtani and Mike Trout. So, they should be good, right? Well, this isn't the NBA. Having superstars is nice, but isn't a panacea in this game.
The Angels have tried desperately to fill out the roster around their two generational talents. Anthony Rendon hasn't been healthy since his arrival two years ago, but the Halos hope he'll return to form in '22. Pitching is key, however. The Angels took a flier on Noah Syndergaard, while youngsters like Patrick Sandoval, Jose Suarez, and Michael Lorenzen will man the back end of the rotation. There is a lot of volatility with that rotation behind Ohtani. If Joe Maddon can keep his rotation relatively intact, perhaps this is the year the Angels finally capitalize on all of that star-level talent. The lineup should produce, but LAA's ability to keep their opponents off the scoreboard is the real question mark.
In spite of their faults, the Angels do still have the second-best Fangraphs chances of winning the AL West (16.8 percent). LAA is also at 38.9 percent to grab a playoff spot, with slight 1.6 percent chances to win the World Series. The Phillies are a far better value at the same +2200 MLB World Series odds, but I do think the Halos can finally make some real strides this season.
Seattle Mariners (+3300)
Speaking of AL West teams looking to finally take the next step, how about the Seattle Mariners? Seattle stayed in the Wild Card hunt all year long in 2021, only to fall short in the season's final weekend. Seattle still hasn't made the playoffs since 2001, which is the longest postseason drought in the sport.
It isn't for a lack of trying.
Jerry DiPoto is aggressively trying to build a winner here. This offseason alone, the M's picked up Robbie Ray, Jesse Winker, Eugenio Suarez, and Adam Frazier. Jarred Kelenic and Kyle Lewis are a couple of bright young talents, while Mitch Haniger was one of the most underrated hitters in the game a season ago.
[email protected] locked in. #SeaUsRise pic.twitter.com/Kd5CggTz3n
— Seattle Mariners (@Mariners) March 26, 2022
The bullpen doesn't look great, but there is enough talent on this roster to expect Seattle to make another postseason push. The Mariners' +3300 MLB World Series 2022 odds imply about a three percent chance to win it all. Per Fangraphs, however, Seattle has a tiny 0.9 percent chance to win a championship for the first time.
Best World Series 2022 Bets
While the Los Angeles Dodgers; MLB World Series odds 2022 are far better than everybody else's, baseball is an inherently unpredictable game.
A lot can happen over the course of 162 regular-season games, while the playoffs are often a separate entity entirely. Could we have reasonably expected the Braves, after winning the fewest games of any division winner last year, to upend the Dodgers and Astros on their way to a World Series title? No, probably not.
So, while the Dodgers are the best bet to win it all again this year, they're hardly the only team with a chance. Here's how I'll rank my favorite bets to win the World Series ahead of the 2022 campaign.
Los Angeles Dodgers:
+475
Philadelphia Phillies:
+2200
San Francisco Giants:
+2000
Los Angeles Angels:
+2200