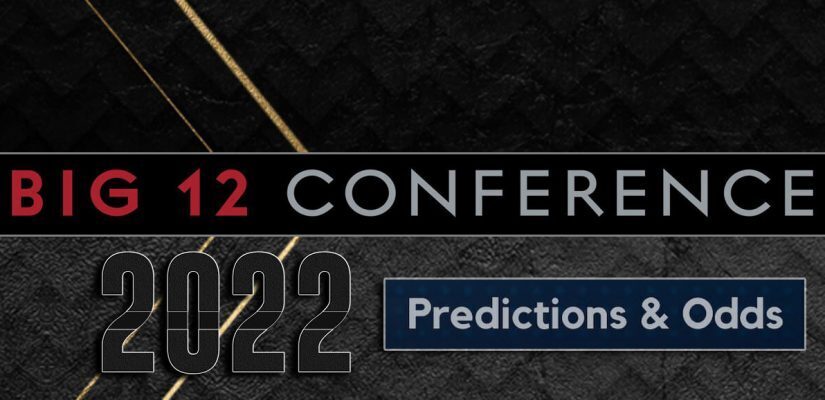 The Oklahoma Sooners have been dominating the Big 12 like Clemson in the ACC. And, like Clemson last year, Oklahoma had a six-year winning streak in the Big 12 ended with Baylor's conference championship. Last season bookended the Bears' 2013 and 2014 titles with OU in the middle from 2015-2020. The Sooners hold a slight edge (+200) on Texas (+280) to win the Big 12 title with new coach Brent Venables in tow for year one and Steve Sarkisian, who is back for his second season with the Longhorns.
Coach Lincoln Riley was a pertinent Sooners boss as he led OU to a 30-5 record and four Big 12 titles in his first four seasons. He moved on to LA and took the USC job after he started with his best national championship odds (+800) last year. The Sooners were upended at Baylor and at Oklahoma State in two of their last four games which ended any OU national championship plans. After a 23-16 win over Nebraska in Week 4, Oklahoma's Big 12 odds fell from (+750) to (+1200), and they fell to (+1800) after the Sooners tipped West Virginia, 16-13, in Week 5. As Oklahoma makes the trek into the SEC by 2025, they are 0-3 in CFP semifinal outings against the league. Venables has plenty to build for and battling SEC opponents will be a building application. College Football betting sites give Texas (+280) and Oklahoma State (+550) the most potential to unseat the Sooners' preseason opportunities to reclaim their Big 12 title.
With that said, the Big 12 betting odds to claim a national championship are low as Oklahoma's odds are the best at (+5000) with Texas sitting at (+6000). New Sooners quarterback Dillon Gabriel (+2200) has the best Heisman Trophy odds in the Big 12 as those are postured seventh by the oddsmakers. Texas freshman QB Quinn Ewers (+2500) is sitting one spot behind Gabriel while Longhorns running back Bijan Robinson (+3300) is clearly in the mix. QB JT Daniels transferred from Georgia to West Virginia and now has Heisman Trophy odds at (+6600).
Odds to Win Big 12 Championship
Team
Odds
Oklahoma
+200
Texas
+280
Oklahoma State
+500
Baylor
+550
Kansas State
+1000
TCU
+1200
Iowa State
+1600
West Virginia
+2500
Texas Tech
+4500
Kansas
+25000
Running into week ✌️ like @1ericgray #OUDNA pic.twitter.com/ZwoxxInyji
— Oklahoma Football (@OU_Football) August 7, 2022
Sooners Look for Rebound Under New Coaching Staff
As Brent Venables comes off the defensive coordinator's role at Clemson, he is well familiar with the landscape of the Sooners football program after spending 1999-2011 at OU as the defensive coordinator and linebackers coach under Bob Stoops. Venables moved to Clemson in 2012 where he spent two seasons and was a key in two national championships.
Caleb Williams (USC) and Spencer Rattler (South Carolina) are two QBs that had Heisman Trophy odds at Oklahoma, but they went to the transfer portal, so the transfer of Dillon Gabriel (+2200) from UCF was monumental for Venables and offensive coordinator Jeff Lebby. Gabriel broke his clavicle early last season and was sidelined as he only was able to participate in the Knights' first four games. Statistically, he is immeasurable as he threw for 8,037 yards and 70 touchdowns in his 30 games as a Knight.
As Lebby was the offensive coordinator at UCF at one point, he helped to develop Gabriel, who can play with the speed to fortify Lebby's offense. Marvin Mims and Theo Wease will be Gabriel's two receivers as Mims averaged 22 yards per catch on his 32 receptions a year ago. Wease can be a monumental contributor, if healthy, as he missed the entire 2021 season with a serious injury.
Please Note:
Senior Eric Gray will be the leading returnee for the Sooners in the backfield where they lost Kennedy Brooks and his 1,253 rushing yards to the Philadelphia Eagles. Gray amassed 82 yards on eight carries in Oklahoma's 47-32 win over Oregon in the Alamo Bowl. Renowned defensive coordinator Ted Roof came to Norman from Clemson with Venables. Senior linebacker Dashaun White will be the likely leader on defense as he is the leading returning tackler with 61. In addition, the Sooners bring back a solid pair of corners in D.J. Graham and Woodi Washington.
Depth will be a key on the line as several transfers join Oklahoma players as the Sooners were ninth in the league at defending the pass, giving up 261.8 yards through the air per game. Sportsbooks have checked the Sooners with 9.5 wins, which seems like a quality deal as the OVER (-110) and the UNDER (-120) almost match.
Longhorns Looking For Positive Move to Top of League
Oddsmakers see Texas with Big 12 betting odds at (+280) as the most likely team to march toward the Sooners and take over the Big 12. Coach Steve Sarkisian has brought in talent on both sides of the football which has ultimately given Texas (+6600) solid depth.
Much of the Longhorns' improvement is going to start with whoever wins the quarterback battle between sophomore Hudson Card and freshman Quinn Ewers (+2500), who chose the 'Horns over playing at Ohio State.
Bijan Robinson (+3300) seems to be the focal point of the Texas offense after he rushed for 1,127 yards and 11 touchdowns last season. Senior Roschon Johnson will join Robinson in the backfield where he averaged 5.9 yards per carry on 96 rushes and scored five TDs.
Robinson was also Texas' third leading receiver with 295 yards on 26 catches with four TDs. Xavier Worthy is back as the leading receiver where he caught 62 passes, 12 of which were touchdowns. Those numbers joined the 981 yards receiving which led the Longhorns and made Worthy one of the top freshmen in the nation.
Defensively:
Texas looks for a remake as opponents' offensive line dominated the point of attack as UT gave up 201.6 yards on the ground per game. Linebacker DeMarvion Overshown was the leading tackler last season as he posted 74 while another returnee at LB in Luke Brockermeyer netted 72.
Texas needs to manifest a pass rush as the 'Horns only posted seven interceptions last season with just 20 quarterback sacks. Texas has (-160) to go OVER 8.0 wins, but (+120) for UNDER the 8.0.
Longhorn Legend Brian Robison back on the Forty 🤘 @Brian_Robison @Huffy247 @CoachSark pic.twitter.com/Dd4BrFuVIg
— Texas Football (@TexasFootball) August 7, 2022
Baylor Looks For Second Consecutive Big 12 Title
The Bears return a plethora of players on both sides of the football and that experience could allow them to rally past the Sooners and Longhorns. Baylor's quarterback will be Blake Shapen after last season's star, Gerry Bohanon, transferred to South Florida.
Bohanon lost his starting job to Shapen last season after an injury. Shapen moved the Bears forward with wins over Texas Tech and in the Big 12 title game over Oklahoma State. With four offensive linemen back, Baylor should be able to feature it's running game with Taye McWIlliams and Craig Williams while the receiving corp has to materialize after so many players who left for the NFL or as transfers. Jaxson Player and Apu Ika will streamline line the Bears' defense upfront after Ika was effective with four sacks. Coach Dave Aranda returns his second-leading tackler in linebacker Dillon Doyle, who poised 89 stops.
The Bears have solid playmakers returning in the secondary with safety Christian Morgan and Al Walcott. Morgan defended six passes as Walcott found five, including a 96-yard interception return for a score in the Sugar Bowl win over Ole Miss. Sportsbooks have presented the Bears with 7.5 wins as the OVER is the favorite at (-150) with the UNDER set at (+115).
Cowboys Look to Reprise Effort, Win Big 12 Title
Oklahoma State quarterback Spencer Sanders (+8000) will offer the impetus for the Cowboys' Big 12 odds (+500) as they should be in the mix once again for the Big 12 championship.
Sanders, who enters his fourth season at OSU, completed 62.1 percent of his passes last season with 20 TD passes.
He also threw 12 interceptions as he now has 31 in his career. Oklahoma State (+15000) loses a 1,000-yard receiver in Tay Martin, but the return of wideouts Brennan Presley and Rashod Owens will ignite the offense.
Presley notched 137 yards on ten catches in the win over Notre Dame in the Fiesta Bowl. Owens is a possession receiver, who was able to pick up three or four receptions in almost all of his outings. As last season's leading rusher Jaylen Warren is now with the Pittsburgh Steelers, Sanders is the leading returning rusher with 668 yards on the ground and six touchdowns. Dominic Richardson looks like the starter at running back after he ran for 373 yards on 79 carries with four touchdowns. OSU hired a solid defensive coordinator in former Auburn DC Derek Mason.
The Pokes lost six of their top eight tacklers, but cornerback Jarrick Berrnard-Converse was the fourth leading tackler with 51 and he defended 11 passes. Jason Taylor, II, is also back in the defensive secondary as he compiled 2.5 sacks and picked off two passes. The Cowboys will be putting together their defense as many new faces will see action right away. Oklahoma State has been set with 8.5 wins as a prop bet and they are (even) to go OVER with (-130) to be UNDER 8.5 wins.
Full pads time!!#DAT | #GoPokes pic.twitter.com/c6k1dzTezC
— OSU Cowboy Football (@CowboyFB) August 9, 2022
Kansas State's Rushing Attack Makes Wildcats Big 12 Sleeper
Wildcats running back Deuce Vaughn (+8000) scored 18 touchdowns and averaged 6.0 yards per carry in running for 1,404 yards. Vaughn had nine games where he went over 100 yards rushing, including the last six. Kansas State's Big 12 betting odds are (+1000) as the Wildcats have a veteran offensive line to block for Vaughn and quarterback Adrian Martinez, who transferred in from Nebraska.
Martinez takes over as he completed 61.8 percent of his passes, but threw ten interceptions last season. Martinez should take up where Skylar Thompson left off after six years in purple uniforms. Martinez passed for 8.493 yards in his four seasons as a Cornhusker. The Wildcats spread the football around on offense as Phillip Brooks' 543 yards led K-State while Malik Knowles had the most catches with 49 and he and Vaughn had four receiving touchdowns each.
Defensive end Felix Anudike-Uzomah led with 11 sacks which were second in the Big 12. Linebacker Daniel Green amassed 89 tackles to lead the Wildcats. K-State will look to rebuild in the secondary where it lost four key contributors while allowing only 344.9 yards per game, fourth in the Big 12. Kansas State is set up with 6.5 wins and (-250) to go OVER the 6.5 and (+185) to have UNDER the 6.5.
Horned Frogs Looking to Regain Leaps in Big 12 Play
TCU posts +1200 Big 12 conference odds as they bring over Sonny Dykes from SMU where he put the Mustangs back on the college football map. Known for his offense, wide receiver Quentin Johnson was fourth in the league in receiving with 70.4 yards per game in nine.
Max Duggan vs. Chandler Morris is a quarterback battle for Dykes as Duggan has started 29 games and is known as a playmaker. Morris is a transfer from Oklahoma who engineered the Horned Frogs' upset of Baylor last season.
Defensively, the Frogs are changing to a 3-3-5 base with keys in returnees Dee Winters and corner Tre'Vius Hodges-Tomlinson. Both are playmakers around the ball and had two interceptions each last season. With sportsbooks listing TCU at 6.5 wins, the OVER looks like the call at (-170) with an UNDER poised at (+130).
This is how we livin' 😮‍💨 🤧#GoFrogs #DFWBig12Team pic.twitter.com/r8Jf2cjNdn
— TCU Football (@TCUFootball) February 28, 2022
Iowa State's Defense is Key to Potential for 2022 Success
Cyclones QB Brock Purdy led the league as a passer last season and is now with the San Francisco 49ers. Sophomore Hunter Dekkers takes over the position as the Iowa State (+1600) signal caller.
Jirehl Brock gets the call at running back in place of Breece Hall, now with the New York Jets, as Hall led the Big 12 in rushing a year ago with 122.7 yards per game and 20 touchdowns. Brock averaged 4.7 yards per carry and was a change-up back to Hall.
Xavier Hutchinson and Jaylin Noel will give the Cyclones a good one-two punch at wide receiver. Hutchinson led Iowa State in both catches (83) and yardage (987) while Noel is a solid possession receiver.
Defensively:
The Cyclones return a future NFL sack master in Will McDonald, IV, who posted 11.5 sacks which totaled 75 yards while he forced five fumbles. They will try to get McDonald off the line of scrimmage with even more veracity as Iowa State only totaled 11 interceptions in their 13 games.
Anthony Johnson is the experienced playmaker to watch in the ISU secondary where he has moved to safety as the Cyclones have depth in the secondary, but not much experience. Iowa State is set with Big 12 odds of -125 to eclipse their win total which is sitting at 6.5 while a (-105) says the Cyclones will be at less than 6.5.
Mountaineers Look to Climb Ledger with Lower Big 12 Ranking
Transfer quarterback JT Daniels (+6600), has all five offensive linemen from last season as returnees and he encompasses three challengers for the QB spot. He completed 63.8 percent of his passes with 32 touchdowns and 16 picks in four seasons with two at USC and two at Georgia.
He is finally back to the point where he can be a starter as he started as a freshman at USC. West Virginia has Big 12 odds posted at +2500 and will have Bryce Ford-Wheaton as the primary threat on the outside after Winston Wright, Jr., transferred to Florida State.
Ford-Wheaton and Sam James were the second and third receivers, so they provide Daniels with plenty of firepower at wide receiver. Tony Mathis, Jr., will take over as the featured back as he posted 197 yards on 40 carries in WVU's last three games.
Defensively:
The Mountaineers will be solid up front as Dante Stills returns where he recorded seven sacks last season. The secondary will have attrition as it has to be rebuilt with the loss of starters as well as depth. Safety, Alonzo Addae returns as he was the third leading tackler with 89 plus two interceptions last season. We will see where the Mountaineers stand right away as they play at Pitt and at Virginia Tech in the season's first four games.
WVU has been postured with 5.5 wins by sportsbooks as the OVER and the UNDER are both sitting at (-115).
Red Raiders, Jayhawks Sit at Bottom of Big 12
Texas Tech (+4500) and Kansas (+25000) are seated at nine and ten in the league. The Red Raiders have a quarterback battle and host a solid threat at wide receiver in Myles Price (38-253-2).
However, the running attack returns it's top two backs in Tahj Brooks, who led TT with 568 yards which equated to 6.5 yards per carry. SaRodorick Thompson was 107-500 with ten TDs as he became a downfield threat in the passing game.
Tyler Shough is expected to win the job as the starting quarterback as his Heisman Trophy odds sit at (+10000).
Defensively:
Tyree Wilson will be the biggest factor as he posted a team-high seven quarterback sacks last season. Colin Schooler returns as the second leading tackler in the league with 115 and Eric Monroe was one of the top defensive backs as he had 103 tackles but also three forced fumbles and two interceptions.
Sportsbooks presented the Red Raiders with 5.5 wins with (-120) on the OVER and (-110) on the UNDER. Meanwhile, another tough season is expected at Kansas (+25000) although the Jayhawks present Devin Neal as the key to unlocking their offense.
He is the featured running back, who had 707 yards on 158 carries.
Jalon Daniels took over as the starting QB and completed 69 percent of his passes. Meanwhile, KU has work to do across the boards on a defense that gave up 487.2 yards per game. Kansas is staked with 2.5 wins by sportsbooks with (-170) for OVER the number and (+130) for UNDER the 2.5 wins.
Sooners, Longhorns Could Stage Round Two For Big 12 Title
Oklahoma is picked to win the Big 12 and Texas is viewed as a close second as most people think a rematch may be imminent.
Both teams have solidity once again at quarterback and on offense.
The big key is for Texas to be able to seal the deal defensively after the Longhorns gave up 31.4 points per game with 433 yards last season.
As they started at 4-1 a year ago, a 55-48 loss to Oklahoma, where they blew a 38-20 halftime lead, started a deluge of six losses where they struggled to stop the opposition. Texas dropped five of those losses by eight points or less.
A new quarterback battle between Oklahoma's Dillon Gabriel and Texas freshman QB Quinn Ewers could see its second installation rather quickly.
The two teams play Oct. 9 and a rematch some two months later would not be a surprise.